Saturday, June 23, 2012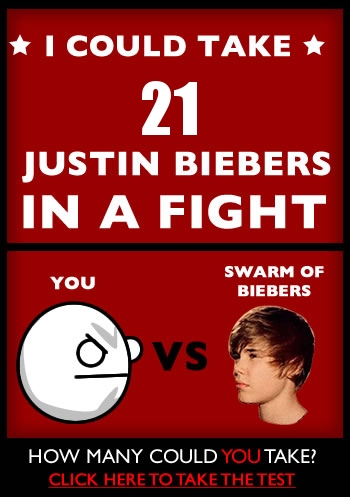 Created by
Oatmeal
"try this quiz it is hilariousss~"
Bebelan cik

Sarah-sireh
at 1:14 AM
No comments:

Monday, June 18, 2012
T
hose who look for opportunities to hate, miss many opportunities to love
.
#
islam
@Islamspeaks
Bebelan cik

Sarah-sireh
at 2:03 AM
No comments:

Sunday, June 17, 2012
Kittens are evil? - acceptable bagi yang takut kucing atau banyak sangat tengok cerita zombie

ಠ_ಠ

Kittens are like that - owkay....

๏_๏

Kittens are so cute - Exactly bebeh! they are cute and adorable and fluffy hihi

(•‿•)

Kittens are cute atheist - What the ? what is wrong with you people?

ಠ_ಠ
"kittens are cute and adorable, tak caye? tengok gamba di bawah.. kucing kat rumah.. nama? Tigerkuro hehe"
dont you just want to rub his tummy? dia boleh tido macam ni dalam kereta taw2..
Bebelan cik

Sarah-sireh
at 5:04 AM
No comments:

Assalamualaikum :) ,
Kali ni memang tak update blog tahap tragis, last update haritu masa awal semester and ni dah nak hujung semester. Oh tragis. Hidup hectic sikit la semester ni *padahal online je*. Ikutkan ada banyak benda nak diceritkan sepanjang semester ni. Nanti dah free lah cerita :) . Ada 4 lagi paper . Tolong doakan saya dapat jawab dengan jayanya dan dapat result dengan cemerlangnya, terima kasih awal-awal kepada yang tolong doakan :) .
Next paper subjek Biologi Pencemaran. hoho nota dia + lab report setebal buku teks. Tak caya? Nah amik bukti kukuh bawah ni:
nota + lab report Biologi Pencemaran and semua chapter masuk final exam

ಥ_ಥ
Lepas paper biologi pencemaran , paper Environmental Analysis and Instrumentation dan Economics dalam hari yang sama and last paper Statistik. Terasa kepembunuhan semua tu. ("-.-) . Dapat-dapat pulak haritu study week dipenuhi dengan pertandingan memanah dari 6-10 Jun. 11 Jun da start paper Biodiversiti *agak gila disitu*. Kena start study and revise betul-betul ni. Insyaallah dah free nanti nak update banyak-banyak,, kesian blog ni bersawang and berhabuk hampir jadi blog tinggal. Bye semua! Assalamualaikum!
"P/S: Korang ingat lagi tak makanan ni? haritu jumpa dekat kiosk KC tapi pegi sekali lagi dah xde. teringat zaman kanak-kanak hihi"
Bebelan cik

Sarah-sireh
at 12:11 AM
No comments: